2021 DATE TBD (Please Check back)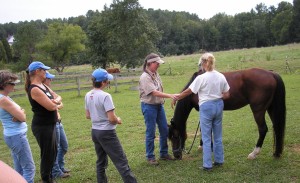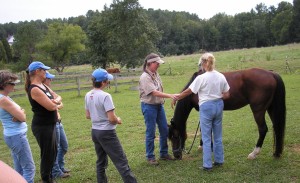 Kinesiology for Horses
Energy Medicine Skills for Healthy Horses with Larry Green
Learn cutting edge Energy Medicine techniques to resolve behavioral, emotional, and physical issues. Class provides hands-on training using skills that are effective and geared for beginners. Learn how you can create better health for you and your horse. You may bring your horse or use one of the horses at EagleBear Farm.
Date:
DATE TBD (Saturday, Sunday)
Participant Fee:
$300
Location:
EagleBear Farm
APRIL 2021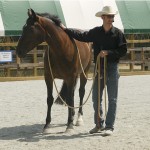 Master Horseman Don Jessop
3 DAY CLINIC:
This clinic will be formatted to group sessions in the morning with private problem solving sessions in the afternoon. Focus will be Leadership Principles and technical skills both on the ground and in the saddle. Don tailors his clinics to meet you where you are in your horsemanship and meet your specific needs.
Dates:
APRIL 9, 10, 11  (Friday, Saturday, Sunday)
Clinic Fee:
$750 (includes 3 days instruction, facility fees and optional overnight paddock and lunches, and FREE auditor buddy pass with your paid spot. FREE audit of any other part of the clinic.) Deposit of $300 holds your spot. Balance must be paid by MARCH 12, 2021
** SPECIAL DISCOUNT OFFER **
$650 if paid by JANUARY 31, 2021
Privates
Monday APRIL 12 by appt. $125/hr   ** discounted for participants $100/hr **
Audit fees:
$35 1 day, $60 2 day,  $75 SPECIAL 3+ day price
Location: Eaglebear Farm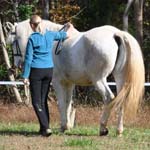 Horse Biomechanics with Karen Copeland of Cavalcade in Lightness
Your session will focus on Biomechanics for the horse.  All horses are born stronger  and more flexible on one side just like we are.  Without a rider they do fine.  When we ride, this asymmetry and compensation for our weight over time causes muscle soreness and balance problems.
Dates:
By appointment
Lesson Fee:
$60/1 hr, $50/hr for 2 or more hours
Location:
EagleBear Farm (Graham/Pittsboro) or Cavalcade Farm (Hillsboro)